Introducing Covet Pass—the first-of-its-kind wine pass that gives you immediate access to complimentary tastings at 40+ of the nation's top wineries.
Covet Pass was created for the wine lovers and adventure seekers who daydream about living the wine country lifestyle all year long. For those who prefer to spend their days among the sun-drenched grapevines, discovering new favorites and toasting to memories both new and old. With 365 days to savor each tasting, Covet Pass makes the best of wine country more accessible than ever.
Already have the pass for yourself? Awesome! Covet Pass also makes the perfect gift for everyone on your list this holiday season. Click Here to buy a Covet Pass Gift Card!
Covet Pass Highlights
UNCORK ALL THE COVET PASS PERKS
Covet Pass Winery Collection
Get out and explore the best Wine Country has to offer. The Covet Pass winery network currently includes more than 40 top wineries in Napa Valley and Sonoma County - and is adding more daily. Covet Pass also has plans to expand to other world-renowned wine regions in 2020, such as Paso Robles, Santa Barbara, Temecula, Oregon, and more.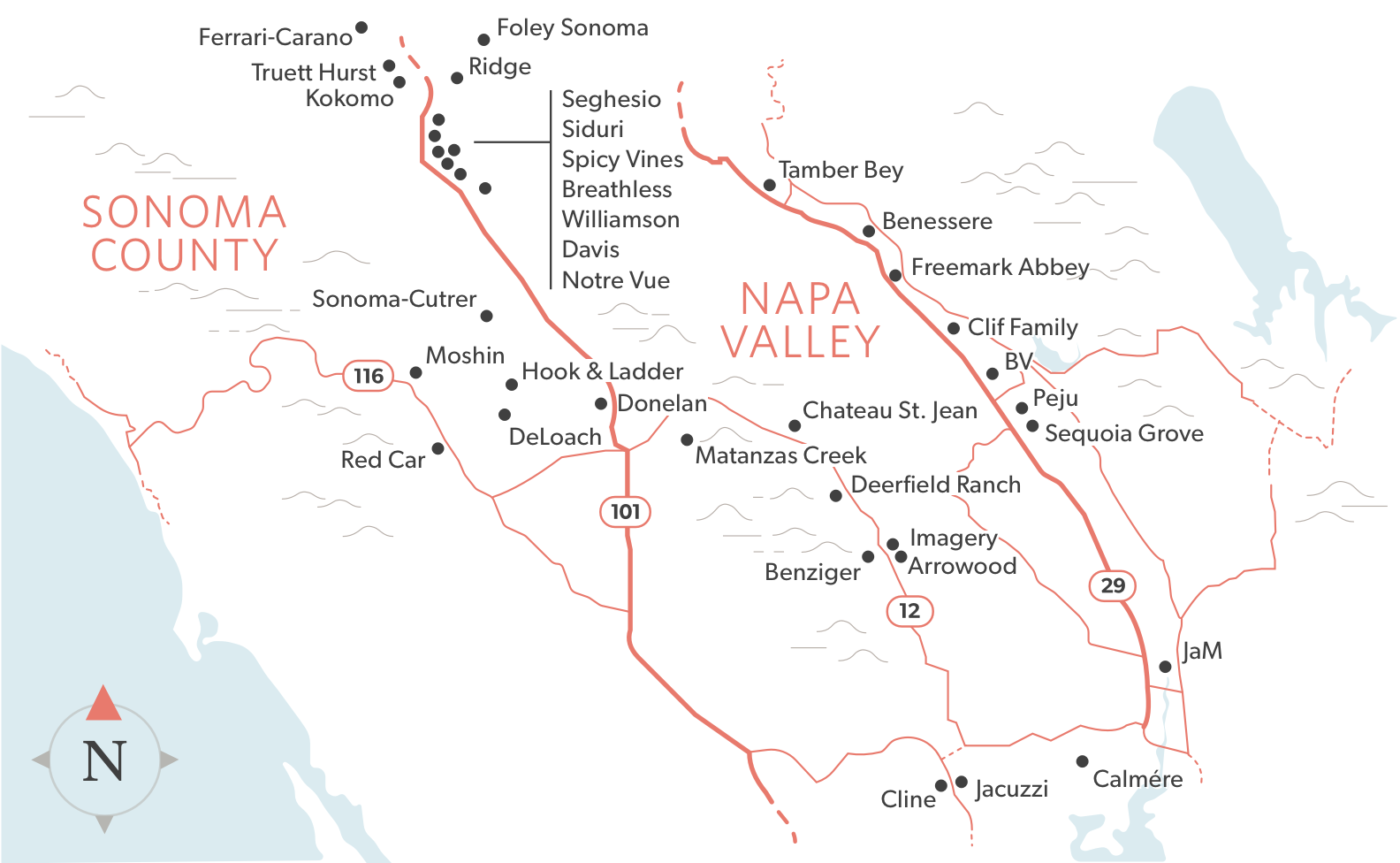 Napa Valley
California
Savor Napa Valley's award-winning wines and top-rated restaurants while soaking up its sun-drenched vineyards. Flanked by two mountain ranges, the Napa Valley spans 43,000 vineyard acres and boasts a unique Mediterranean climate that makes for ideal grape growing conditions—especially bold cabernet sauvignon, oak-influenced chardonnay, and fruit-forward merlot.
Sonoma County
California
Experience the diverse scenery, farm-to-table culinary culture, and rustic charm that is Sonoma County. More than 70,000 vineyard acres stretch along Northern California's Pacific coastline, home to some of the world's best unoaked chardonnay, complex pinot noir, juicy zinfandel, and refreshing sparkling wine.
Lake County
California
Discover one of California's fastest growing wine regions just north of Napa County, where 9,000+ acres of vineyards, stunning vistas, and the largest freshwater lake in California await. Lake County's high elevation, rich volcanic soils, and distinct climate produce a wide range of flavorful, structured wines worth exploring, from cabernet sauvignon to syrah to sauvignon blanc.
Covet Pass Inspired Itineraries
— The Classic —

Historic Wineries on Highway 29 From South to North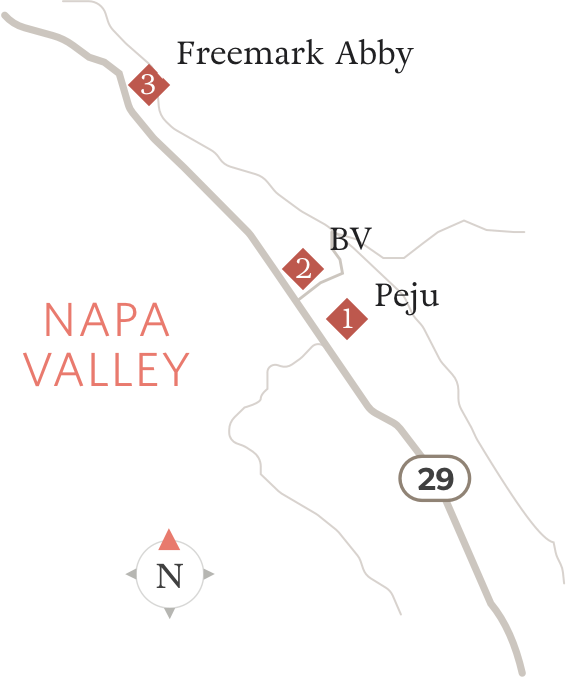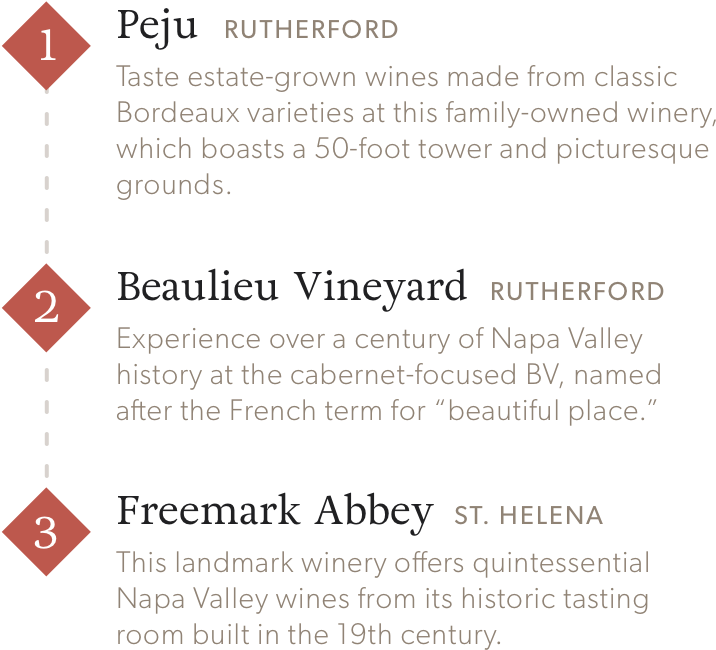 ---
— Down the Middle —

A Day on the Scenic Sonoma Highway 12